The Mortgage Process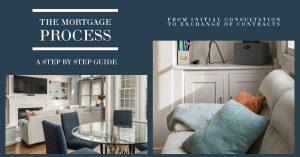 Offering our clients clear and concise advice is our number one aim here at Orange Frog Mortgages. Below is a step by step guide on the mortgage process and what to expect when instructing us to assist in getting you your mortgage.
1:   Free Consultation:
Whether you visit our office, meet with us via Zoom or over the phone the initial consultation is completely free of charge. During the consultation one of our CeMAP qualified advisors will talk you through your affordability, and will explain how we source the best mortgages that will suit your circumstances. Once the consultation has finished you will have an understanding of the maximum loans available to you, an idea on what the monthly payments will be and what the expected interest rate will be. We will also confirm our arrangement fee which is only charged once a mortgage offer has been issued. If, for what ever reason, a mortgage offer is not issued (sale falls through, you decide not proceed) our arrangement fee will not be payable. We always suggest to allow for 45 minutes to an hour to complete the consultation.
2:   Sourcing Your Mortgage:
Our advisors will research the most suitable mortgage products and lenders that best suit your circumstances. Once we have shown you our findings and you are happy with the product and lender we have recommended we will then start to arrange your mortgage. We source our mortgages from the Whole of Market and are not limited to a panel of mortgage lenders.
3:   The Agreement in Principle (AIP):
The AIP is confirmation that the lender has agreed to lend a certain amount of money. Once the AIP has been issued by the lender this acts as confirmation that you have passed the lenders credit checks. We cannot stress enough, the importance of being totally honest and upfront with your advisor regarding any ongoing credit commitments and any past or present adverse credit issues.
4: The House Hunting Begins:
When you are armed with your AIP you can confidently start your house hunting with the knowledge that you have valid AIP in hand. Estate agents may want to know you have your AIP to gauge whether or not to accept any offer you may want to put in. If you prefer to wait until you have found your property before getting an AIP, you can direct the estate agent to us, and we will confirm that we have carried out the affordability checks and you are able to proceed, subject to an AIP.
5: Full Mortgage Application:
When you have submitted your offer and it has been accepted you will then need to provide your advisor with the agreed purchase price for the property, the property address, your solicitors details and the name of the estate agent handling the sale. When your advisor has all the required information they will then start with the Full Mortgage Application. When the Full Mortgage Application has been submitted to the lender your advisor will then certify any documentation that the lender has requested from you and then send them on to the lender via our online portal. Identification and address confirmation will also be requested (passports, valid driving licence, utility bills etc) together with proof of earnings. When the lender has received all the documents and information requested this is when the lenders underwriters will review everything and make a firm decision to lend the funds.
6: Mortgage Offer:
When the underwriters have agreed the application the lender will then issue an offer letter, the offer letter will be sent to you, your advisor and to your solicitor. The mortgage offer is legally binding document issued by the lender and is usually valid for a period of 6 months. If during this time rates increase you mortgage offer will not be affected. If your circumstances change during this time, the lender can withdraw the offer.
7: What Next?:
At the stage of a mortgage offer being issued this is when the adviser has completed what has been asked of them. From here on it is your solicitor who will take things over, we always recommend if you have a good ongoing relationship with a solicitor to use them. If you do not have a solicitor we can recommend one, this will all be discussed during the free consultation. We have no loyalty to any solicitors in town and have no financial agreements in place with any when recommending them. Although our work is complete once you have the mortgage offer we are more than happy to answer any questions or liase with your solicitor to help move things along.
8: Insurance:
Building insurance on the mortgaged property is legal requirement of the lending, we can source our panel of insurance companies to offer you a competitive quotation. In addition to home insurance we would also recommend looking at  life and critical illness insurance, again this can be discussed during the initial consultation. You are not obligated to purchase any insurance through us but we'd be more than happy to look at this for you.
9: You Own The Property!:
After the solicitor has completed the legal process and contracts have been exchanged this is when you become the legal owner of the property