Professional – Successful – Efficient – Independent Mortgage Brokers in Abingdon
We offer professional, independent advice to ensure you get the mortgage you need. The company was established in 2005 (initially working from home) by husband and wife team Amanda and Matt Thomas who between them have over 25 years mortgage related experience.
We are a Abingdon based firm of mortgage brokers and advisors who take pride in what we do. We have been trading from our office on West Saint Helen Street in the centre of town since August 2008, during this time Orange Frog Mortgages has helped thousands of satisfied clients throughout Oxfordshire. Lately we have noticed a rise in the number of mortgage brokers advertising 'locally' in Abingdon, before you contact them check to make sure they are from town and not based miles and miles away claiming to be local. If you are looking for a truly local firm to help you with your mortgage please get in touch by phone or email to arrange a free consultation over the phone or via Zoom or at our office in Abingdon, meetings at the office are by appointment only. Due to the ongoing pandemic we still have desk screens and hand sanitisers on all desks to ensure our clients feel safe when visiting us.
We have been working closely with all the Abingdon estate agents and solicitors since 2005 which ensures our clients receive a smooth and efficient service when buying a property in Abingdon or the surrounding area. In addition to acting locally we also arrange mortgages for clients purchasing properties throughout the UK.
Finding the right mortgage and mortgage broker can be a daunting prospect, Amanda and Matt work closely with clients throughout the process of obtaining a mortgage from start to finish. By instructing CeMAP qualified mortgage brokers in Abingdon you have the peace of mind knowing that we are doing all the hard work and negotiating the right deal for you.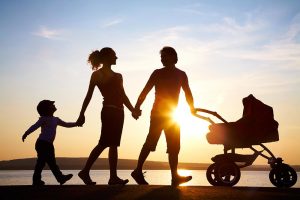 Obtaining a mortgage through a bank or estate agent broker limits the options available, which could mean that you risk ending up with a bad deal.
Orange Frog Mortgages are a directly authorised firm with access to the whole of market, we are not tied to any lender, insurance provider or estate agents which ensures our clients  receive a fully independent, unbiased and bespoke service.
With thousands of mortgage products on the market it could be easy to end up with the wrong mortgage. Orange Frog Mortgages could change that for you:
We can offer a choice from the whole market on a full advice and recommendation basis.
Free advice/consultation via Zoom, phone, email or a physical meeting at our office.
We could help find the most appropriate product for your current needs and circumstances.
We can arrange the mortgage on your behalf from your initial decision right through to completion.
Arrange your buildings and contents insurance.
Arrange insurance to protect your Mortgage
Professional Mortgage Brokers in Abingdon, also helping clients from Oxford, Didcot, Wantage, Witney, Wallingford and throughout the UK.
Our testimonials are 100% real have been sent to us by our happy clients, which are all available to view upon request.
For interesting articles relating to all things mortgages please visit Orange Blog Mortgages
Contact us at our office premises at 23 West Saint Helen Street, Abingdon, Oxfordshire, OX14 5BL or call 01235 555028 to book an appointment or email us at info@ofmortgages.co.uk
Free parking is available for up to one hour in West Saint Helen Street car park which is approximately a 1 minute walk from our office. There is also on street parking directly outside the office which is charged at £1.00 for up to one hour or £1.40 for up to two hours. However, places are limited with the on street parking.