Is Your Mortgage Broker Local?
We have noticed lately that there appears to be more and more mortgage brokers advertising locally when in reality they are miles and miles from where they claim to be 'local'.
Don't get us wrong, we have no problem with competition, in fact we embrace competition, it keeps small businesses like Orange Frog Mortgages on our toes and helps us stay focused on delivering exceptional customer service.
What does slightly irk us is when a business states on their website that they are 'local' and go to the lengths of plastering websites with pictures of Abingdon and making false claims about helping clients in Abingdon for over 30 years. We believe statements like this to be untrue and misleading to potential clients. We also think it is grossly unfair on businesses like ours when this type of thing happens. As a business, we would never dream of advertising online in say Nottingham, stating we are local and have been helping clients in Nottingham for a million years etc etc.
One way of checking if a business is 'local' is to have a look at how the website reads. When businesses try to trick people into thinking they are local you will sometimes find that the websites are very badly written. They tend to try and stuff keywords on to the website which doesn't make it read in a natural, flowing way. Also check if they have a local address and phone number, sometimes they will have a virtual local office and phone number, however,  the easy way around that is to ask if you can pop in for a chat as you are in town.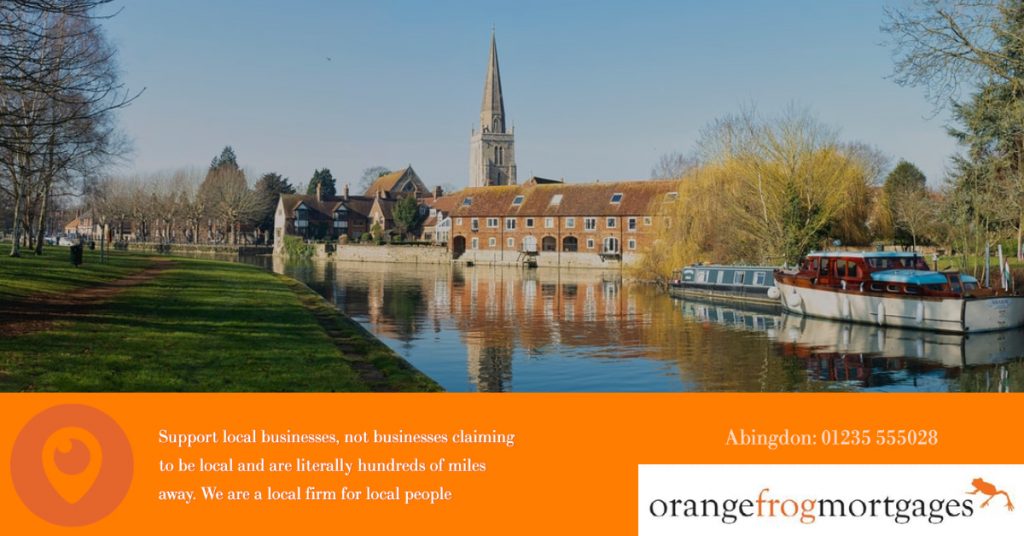 Look, as we have stated, we do not have a problem with competition, we just think this is wrong and misleading to blatantly state you are local when in reality the business is based hundreds of miles away.
Here at Orange Frog Mortgages we have absolutely zero intention of advertising anywhere outside of Oxfordshire, 85% of our clients are from Abingdon and thats just how we like it. We are a local firm, providing a bespoke local service to fantastic local people.