Why It's More Important Than Ever To Use The Services of Professional Mortgage Broker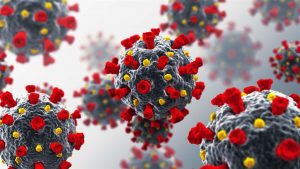 Since March 23rd 2020 when lockdown was introduced we have seen big changes in the way the mortgage industry has had to adapt, both from a broker and lender perspective. Prior to lockdown we actively encouraged our clients to visit our offices for the free initial consultation we offer. The main reason for this was to ensure our clients can meet with the people/company who will be sourcing their mortgage, which we feel gives clients assurance that they have instructed the right company. The relationship we have with our clients is the single most important factor for our business.
Sadly we have had to change the way in which we work to ensure we play our part in slowing the spread of the virus. We now actively offer our free consultations via phone and video conferencing to ensure we are doing our bit when it comes to face to face contact. For clients who would still prefer to visit the office we have covid measures in place such as desk screens, clear floor markings and hand sanitisers to ensure the safety of our clients and us. We have found that seeing clients via video conferencing has been working extremely well and we will continue to offer this for the foreseeable future.
There has been a big change in the way lenders are dealing with and handling the current situation. One of the most frustrating for brokers such as us is the time it takes to get through to lenders to discuss cases. Most lenders are still working with a skeleton staff in their offices with lots of staff still working from home, it's quite normal for us to be on hold for anything up to and over 1 hour, sometimes to ask the most simplest of questions.
Pre Covid, most lenders had mortgage products available for buyers with smaller deposits of 5% and 10%. There are now less than a handful of lenders who offer this and the criteria for acceptance is very strict. The rates offered by these lenders are considerably higher than you may wish to pay.
In light of this we are advising potential buyers that for a successful mortgage application a deposit if 15% is preferable.
It is now more important than ever to use the services of a professional mortgage broker during these uncertain times to ensure you get the best possible deal. Here is the top 4 reasons why you should instruct a mortgage broker during the pandemic:
1,   Lenders criteria is changing more frequently than ever. When instructing a mortgage broker such as Orange Frog Mortgages clients can be sure we are aware of these changes which will not always be the case for the general public.
2,   Mortgage Brokers are working harder than ever to ensure clients obtain the best rate available that suits their circumstances.
3,   Hiring a mortgage brokers can unlock exclusive mortgage deals that are not openly available to members of the public.
4,   Finding the right mortgage can be a stressful experience (more so in these Covid times) so by instructing a company like Orange Frog Mortgages you are freeing up time to do something more relaxing.
To find out more about how a mortgage adviser can help you during these unprecedented times and to book a free, no obligation consultation call 01235 555028