Re-mortgaging, and should you consider it?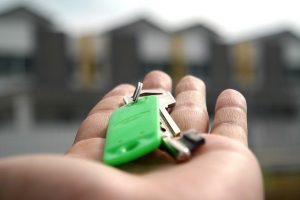 A quick guide to remortgaging
Most homeowners choose to remortgage their homes to reduce their monthly mortgage payment amounts, but other reasons include to raise capital, to pay off a mortgage sooner, to reduce the size of repayments, to access better interest rates, or to consolidate other more short term debts.
According to research carried out by MoneyExpert, nearly one in every three UK mortgages is a re-mortgage, so should you join this growing number?
Is it time to re-mortgage?
For the vast majority of people, a mortgage is the largest financial commitment they will ever have. Therefore, it makes sense to make sure you are benefitting from the best rates available to you.
If your mortgage is about to expire, then you could be on the verge of being charged your lender's standard variable rate (SVR). This will usually result in an increase in your monthly repayments, so if you know that your initial mortgage rate is about to end, contact a mortgage broker to start looking for alternatives as soon as possible.
Choosing the wrong mortgage product could be an expensive mistake. A mortgage broker has access to thousands of deals and will know which ones are right for you.
If the value of your property has risen significantly since you took out your mortgage, it is also probably worth investigating whether the increased equity in your property allows you to benefit from better interest rates.
If you want to know more about re-mortgaging and what it could mean for you, speaking to an expert mortgage broker will ensure you get the best deals available for your circumstances. They will also handle the re-mortgage application and help you through the process.
Get in touch with us today to book your free, no obligation, 60 minute consultation for information on how Orange Frog Mortgages can help you re-mortgage.