Using a Local Oxfordshire Mortgage Broker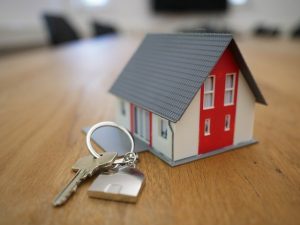 Studies have found that over 70% of people looking to obtain a mortgage prefer to use the services of a mortgage broker (1). Just why do more people steer towards using mortgage brokers than their own bank? Here are some of the top benefits of using a locally based Oxfordshire mortgage broker.
Wider choice
Stick to your own bank for mortgage advice and chances are you'll only be provided with a limited amount of information. Banks are often geared towards promoting their own products or those products that gain them the most commission. This may not necessarily work out the most cost-effective choice for you.
An independent Oxfordshire mortgage broker, on the other hand, has access to a much wider range of mortgage options and does not take a biased approach. The broker will take a good look at your financial situation and present the options to you that suit your circumstances the best, not what works out financially better for the broker. In some cases, the broker may even have access to special broker-only deals that you wouldn't be able to obtain elsewhere.
As well as providing mortgage advice, mortgage brokers have extensive know-how to be able to advise you on a whole range of other financial aspects, as well as specialist areas of mortgaging.
Save time
If you want to find a good deal on a mortgage, inevitably, it pays to shop around. But, this would include conducting a lot of research and visiting different banks or lenders to get an idea of what options are available. The beauty of using a mortgage broker is that they can save you a lot of time and hassle, by doing all the research for you.
Naturally, mortgage brokers will be able to complete the relevant paperwork for you, too, so that you don't need to spend time filling documents in.
Speed up the process
A mortgage broker has vast experience working with numerous different lenders, so they will understand how each one operates and what strings to pull to chase up any mortgage applications. Indeed, for those applicants looking to get a mortgage in a hurry, a broker will know which lender is the best to turn to for a speedy outcome. This might not be the case if you decide to use your bank as a lender.
As an Oxfordshire mortgage broker providing a range of market services to clients, why not experience the many benefits of using a mortgage broker by getting in touch with us today?
Call 01235 555028 or email info@ofmortgages.co.uk
Source:
(1) – https://blogs.spectator.co.uk/2018/12/satisfied-clients-or-hefty-fees-what-really-makes-mortgage-brokers-tick/